Back
White balsamic vinegar, 500ml
---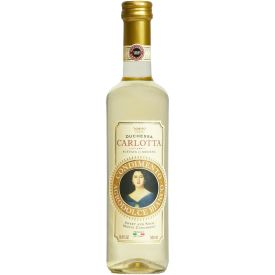 Brand:

DUCHESSA CARLOTTA

EAN:

8006911003392

Category:

Balsamic vinegars & creams

Country of origin:

Italy

Quantity (kg/l/pcs):

0.5

Price per l:

6.10 EUR

Units per package:

12 pcs

Best before date:

11.12.2026.
Fresh and balanced, with a low acidity level, with nuances of ripe yellow fruit and dried citrus fruit flavour. Very versatile, it will complement a wide range of dishes. Ingredients: white grapes, white wine vinegar. Aging: in ash barrels from the 1900s. Recommended with seafood and various vegetable (vegetarian) dishes.
Product information:
Product may differ from the picture.
Delivered product may be in a different packaging, colour and form.
Product description on the site may vary from the information on the product packaging, as the ingredients may vary.
We recommend always reading the information on the product packaging.
A Supplier: