Back
Stir Fry sauce Hoi Sin, 1L
---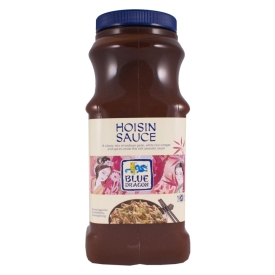 Brand:

BLUE DRAGON

EAN:

5010338018337

Category:

Wok / Stir fry sauces

Country of origin:

Poland

Quantity (kg/l/pcs):

1

Price per l:

9.78 EUR

Units per package:

6 pcs

Best before date:

31.07.2024.
To stir-fry literally means to fry while stirring. Stir-fry dishes are also called wok dishes, because they are traditionally made in special wok pans in China. The main condition in this method of cooking is to fry the ingredients very quickly in a small amount of oil, so that the ingredients are not overcooked and retain valuable nutrients. The sauce is the main ingredient in a stir-fry, because it determines its overall taste. Stir Fry sauce Hoi Sin - a classic mix made with soybean paste, garlic, Chinese white rice vinegar and spices creating a rich and aromatic sauce. The package contains about 20 portions.
Product information:
Product may differ from the picture.
Delivered product may be in a different packaging, colour and form.
Product description on the site may vary from the information on the product packaging, as the ingredients may vary.
We recommend always reading the information on the product packaging.
A Supplier: